A prayer I just had to take from
Pam's latest post
. She helped remind me I'm not alone.
"Lord, I want You to use what I have been through for your glory…
sometimes I can get in the way with my thoughts and my ideas and my fears and my disappointments…
help me…
use me…"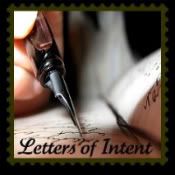 Dear Self,
Please stop crying. Please let go of that knot in your heart. Please, please be sooo greatful for what you have. Be greatful for three healthy, happy children! Be greatful for the love they give and the love you get to feel because of their love and just because they are so dang lovable! Please know there's a reason for everything. Please don't be scared.
Dear self, there are people who go through so much more... That doesn't mean it's not hard for you, that doesn't mean you won't face more challenges, but be greatful that you are not facing some of the things they are. Self, be positive, let God lead you beside still waters. Let your heart be calm. There may be a time to cry more in the future, but right now things are very good, if not great. REMEMBER THAT! Stop thinking about all the possible things that could go wrong or be difficult.
Be like Jeremy and just look at what you and the rest of the fam can do to move forward and give Kheaven the same kind of life as you strive to give the other kids. Love him, not that that itself is difficult, your heart has been bursting since before he was born and even more so since! Provide for him every opportunity you can to learn and grow and find his likes and dislikes, most importantly set a good example for him and let God take care of the rest! It's worked with the other two, it will work with him too.
Sincerely, with love and acceptance of one's self,
Amy
WELL-
First off I apologize for my first letter of intent being such a downer. I don't imagine they'll always be this way, and I suppose it probably could have been worse.
On Wednesday I found out that my sweety little Kheaven has Downs Syndrome.

I've been feeling lots of things, most of which I can't even deceipher at this point! The good/GREAT news though is that Kheaven is VERY healthy!! He doesn't have anything wrong with him at this point... Good heart, good muscle tone, no thyroid problems. He has to go back for another hearing screen on his right ear, but that's alright, we know the left one works right now! He is a strong baby. He's 11 days old and can roll onto his side, (my little/I guess almost big boy Austi rolled over at two weeks!) he lifted his head up during tummy time today, he's nursing wonderfully, (a lot of DS babies can't because of poor control of their tongue) and yeah, right now it's just the same as it was with my other two.
Unfortuntaely I am anxious and worried about what the future may bring. I am trying very hard to go day by day, and Thurs was much better than Weds... We're already getting things in the works for therapy to keep his muscle tone up and I have been reading like crazy about things that will help him with some of his development. I have read many encouraging stories and know that I will be able to handle things.
I am just a little hard on myself because I want to handle things all RIGHT NOW!.. and I know that I should allow myself some time, but it's not really in my nature. Jeremy's and my family have both been wonderful, as have the doctor's and nurses at the clinic I go to. I am so greatful for all of this and find so much strength in their support.
Prayers are always a good thing, so if you happen to say a little one, or a big one for our fam it would be much appreciated. :-)