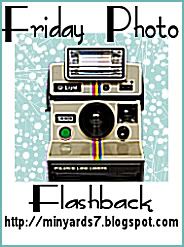 I am FINALLY getting a chance to post after a week of not. I have been preparing for visitors and just enjoying all three of my sweet kiddos. Kheaven is a month old now! I can't believe how fast it went.

Hope you enjoy this flashback!

My brother and I as Raggedy Ann and Andy in costumes my grammy made for us.

Several times we dressed opposite each other for halloween. Thinking back it was fun, I'm not sure I felt that way back then though. :-P

The creepy vampire behind us is my dad. :-)

Good times!